HAVE YOU JUST DECIDED TO GO VEGAN BUT DON'T KNOW WHERE TO START? HAVE YOU BEEN EATING PLANT-BASED AND PLANET-FRIENDLY FOR THE PAST MONTHS BUT HAVE RUN OUT OF IDEAS?
THE VEGAN RECIPE BROWSER'S GOT YOU COVERED.
We collaborated with recipe developers and vegan vloggers around the globe to collate over 5000 of vegan-friendly mouth-watering recipes from every corner of the world. Complete with full-color photos and detailed ingredients, the recipes in the Vegan Recipe Browser provide you with an endless inspiration for five-star chef's vegan dishes!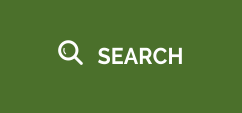 SIMPLE, HASSLE-FREE SEARCH
The Vegan Recipe Browser's search feature is developed specifically for your convenience. Search recipes by title or ingredients. Discover the perfect recipe for your taste by filtering recipes by "good" or "bad ingredients". In the mood for a romantic home-cooked dinner? Put 'garlic' into the bad ingredients filter to discover mouth-watering dishes that won't ruin the romantic atmosphere! The bad ingredients filter is also ideal for people suffering from allergies. Getting a feast for your taste buds is as easy as that!
KEEP YOUR FAVORITES WITHIN REACH
Tried a recipe and loved it? Favorite it and then add tags to make it easier to navigate the list.
VEGAN DISHES TAILORED TO YOUR TASTE
Use the My Ingredients feature to predefine the ingredients that are always lying around in your cupboard. Add your favorite spices or foods with longer shelf life, veggies and fruits you simply can't go without or any other ingredient you'd like to include in your next culinary masterpiece. You'll be able to use those ingredients in your search.
MAKE SHOPPING EASIER
Forget about doing more than one shopping trip at the time. The Shopping list feature allows you to add any missing ingredient from the recipe to your personal shopping list. You can also manually add items to the shopping list to ensure you always have what you need at hand.